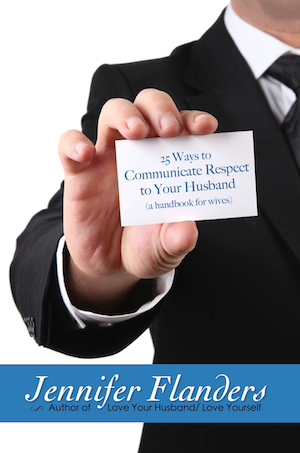 Prescott Publishing is pleased to announce the release of another great marriage-building resource: 25 Ways to Communicate Respect to Your Husband.
Author Jennifer Flanders has packed this handbook for wives full of sound Biblical wisdom, candid personal anecdotes, and a wealth of practical, commonsense suggestions for relating to your husband in the ways he finds most meaningful.
WARNING: Reading this book may alter the way you look at your spouse, your marriage, and life in general. Read at your own risk. Side effects from implementing the principles set forth in these pages may include a more joyful outlook, better communication skills, a healthier relationship, a happier home, and a rekindled desire to love on your man.
Get your copy of 25 Ways to Communicate Respect to Your Husband today. And as an added bonus, from now until November 30, you'll receive 20% off when you order through the publisher. Just use the following code during check out: 27MWZCYD