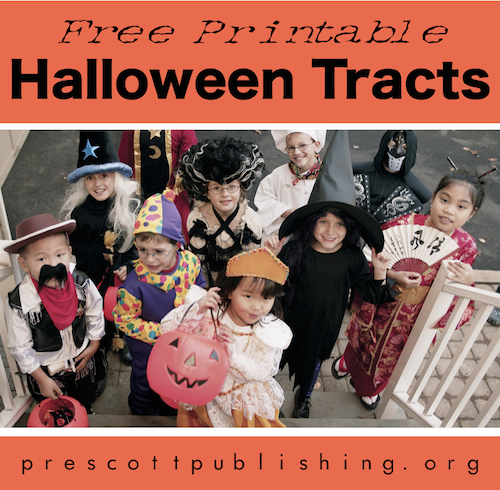 There are many different opinions about whether Christians should celebrate Halloween, but for those who live in busy neighborhoods, Halloween presents an opportunity like none other for sharing the good news of Jesus Christ.
Next time trick-or-treaters begin to show up on your doorstep by the dozen, slip something into their bag along with the candy that will last a lot longer than a sugar rush. Give them the gospel!
Prescott Publishing has long offered free printable tracts, but this year we've added a special style just for Halloween: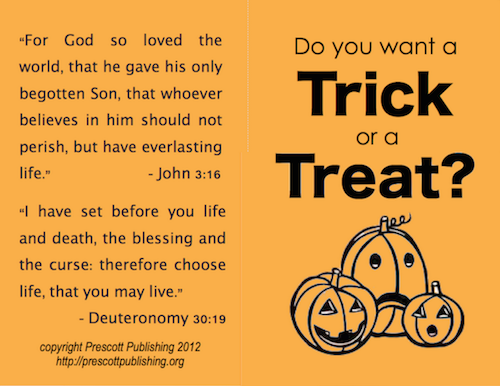 Each double sided page yields four tracts. Just copy, cut into quarters, and fold. These tracts look best printed in black ink on orange paper.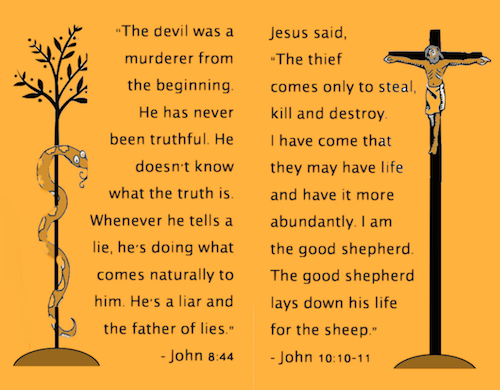 Click on either image above to print this tract in English. Or click here to print it in Spanish.