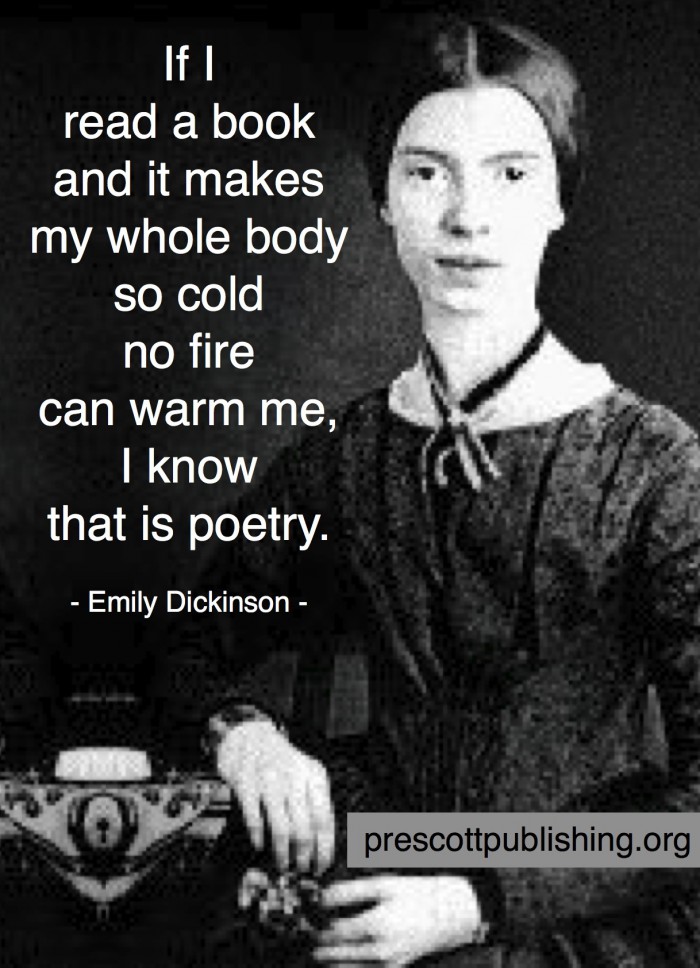 In honor of Emily Dickinson's birthday (December 10), here is one of her poems. Does this one make your whole body cold?
Winter is good – his Hoar Delights
Italic flavor yield –
To Intellects inebriate
With Summer, or the World –

Generic as a Quarry
And hearty – as a Rose –
Invited with asperity
But welcome when he goes.
We hope you'll take time in the coming winter days to curl up in front of a crackling fire with a good book of poetry.