25 Ways to Communicate Respect for Your Husband
(CSPA 2014 Book of the Year Award Winner)
We get out of marriage what we pour into it.
Would you like for your husband to be more attentive?
Do you long for him to notice and admire you?
Wish he'd recognize and appreciate all your hard work?
Want him to be respectful of your wishes and opinions?
Would you like for him to spend more time with you?
Then treat him the way you want to be treated.
WARNING: Reading this book may alter the way you look at your husband, your marriage, and life in general. Read at your own risk. Side effects from implementing the principles set forth in these pages may include a more joyful outlook, better communication skills, a healthier relationship, a happier home, and a rekindled desire to love on your man.
ORDER YOUR COPY TODAY. . . . . . . . . .
Also available through the following fine book sellers:
WHAT READERS ARE SAYING:
"I didn't expect it to do so, but this book inspired me."
– "Appreciative Feminist" (Amazon.com)
"Fun to read. There are a lot of relationship books which are either dry and boring or that belabor certain points over and over again; this is not one of those books."
– Elizabeth Trull (Amazon.com)
"…encouraging and Biblical advice that can powerfully impact your marriage."
– Lisa Jacobson (Club 31 Women)
"Thought provoking. We have a good marriage, but reading this has really opened my eyes to areas that I can improve in….and make our marriage even better."
– JamiB, Homeschool Mama
"I have always respected my husband, but this book is helping me demonstrate it in practical ways that bless him. I have seen wonderful results in our marriage. We are having more fun together, and I am experiencing the freedom and joy that come from honoring my husband. And as he feels my respect, he is more inclined to demonstrate love in ways that bless me. It's a win-win situation!"
– Texas Theresa (Amazon.com)
"I have been married 20 years and [still] found it helpful."
– CJ (Amazon.com)
"Great ideas on how to show the most important man in my life how much I value him. Highly recommended."
– Rebecca Clayton (Amazon.com)
"…gracious, spirit-filled advice for all wives seeking to improve their marital relationship…. Easy to read and definitely worth the time it takes to do so."
– Patricia Day (Climb Your Mountains)
"I found the book to offer a smooth, yet refined look into a valuable area of knowledge, so often limited or misguided by our society. Although its title seems simple, it is not simply a how-to book. Better, it is a gentle straightforward guide that addresses dealmaker relationship concepts that, if allowed, can only result with improving your life and your family."
– Shirley Jobe (Amazon.com)
"…short, manageable chapters with points of action at the end of each to help you put the subject matter into practice. I would highly recommend it to other wives."
– Leslie Fisher (Goodreads)
"[Jennifer's] book helps you to think about your motives, actions, thinking, and speaking. I love it!"
– Shandra Pettway (Amazon.com)
ABOUT THE AUTHOR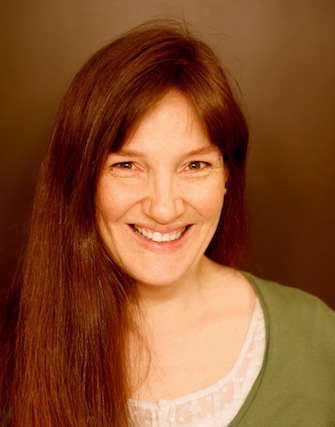 Author Jennifer Flanders is a faith-walking, husband-loving, life-savoring, home-schooling, multi-tasking mother of twelve. She and her family make their home in the beautiful Piney Woods of East Texas. These 25 Ways to Communicate Respect to Your Husband have been developed and refined over the course of 26+ happy years of marriage.