For your convenience, the pages of this tract have been reproduced below to enable you to read them in order. To print your own copies, please follow this link: Good Shepherd Tracts and note the assembly instructions at the bottom of this post. May God bless and multiply your efforts to share the good news. Thanks!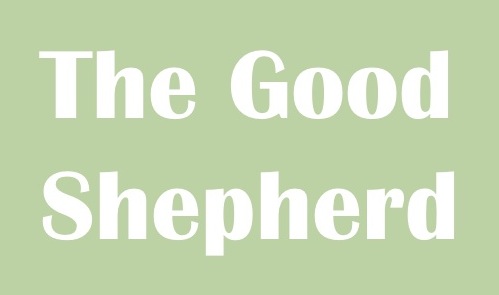 People are like sheep, and Jesus is our shepherd.
"The Lord is my shepherd. He provides for all my needs."
Psalm 23:1
But none of us wanted to follow the shepherd.
We all went our own way instead.
"All we, like sheep, have gone astray."
Isaiah 53:6
The path we picked was full of danger.
"There is a way that seems right to us,
but it really just leads to death."
Proverbs 16:25
Soon, we fell into a deep pit,
and there was no way out.
"For everybody sins.
We all fall short of the glory of God."
Romans 3:23
There we would have died without hope
if the good shepherd had not rescued us.
"For the penalty of sins is death,
but the free gift of God is eternal life in Jesus our Lord."
Romans 6:23
He risked his own life to climb
into the pit and carry us back out.
"God shows His great love for us,
in that while we were still sinners, Jesus died for us."
Romans 5:8
All we must do is rest in Jesus,
knowing that He can keep us safe.
"If you say with your mouth that Jesus is Lord and believe in your heart
that God raised Him from the dead, you will be saved."
Romans 10:9
PLEASE NOTE: To download a printable version of this tract, click here. You will need to print double-sided copies (long-edge binding). To assemble, cut page in half horizontally, then stack with green cover page visible on top. Cut that 2-page stack in half horizontally again, and stack the resultant four pages with green cover still visible. Fold along the center line, then ensure the pages are ordered correctly before stapling tract together in the center fold.