Prescott Publishing will be releasing two new titles in the month of October. Both books are currently available for advanced purchase through Amazon. Pre-order either (or both!) before their October 21 launch date to earn a free package of digital bonuses. (Instructions for ordering books and claiming bonuses follow the book details below.)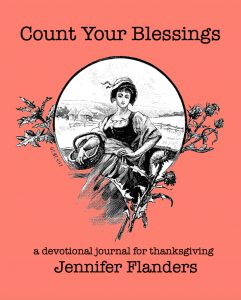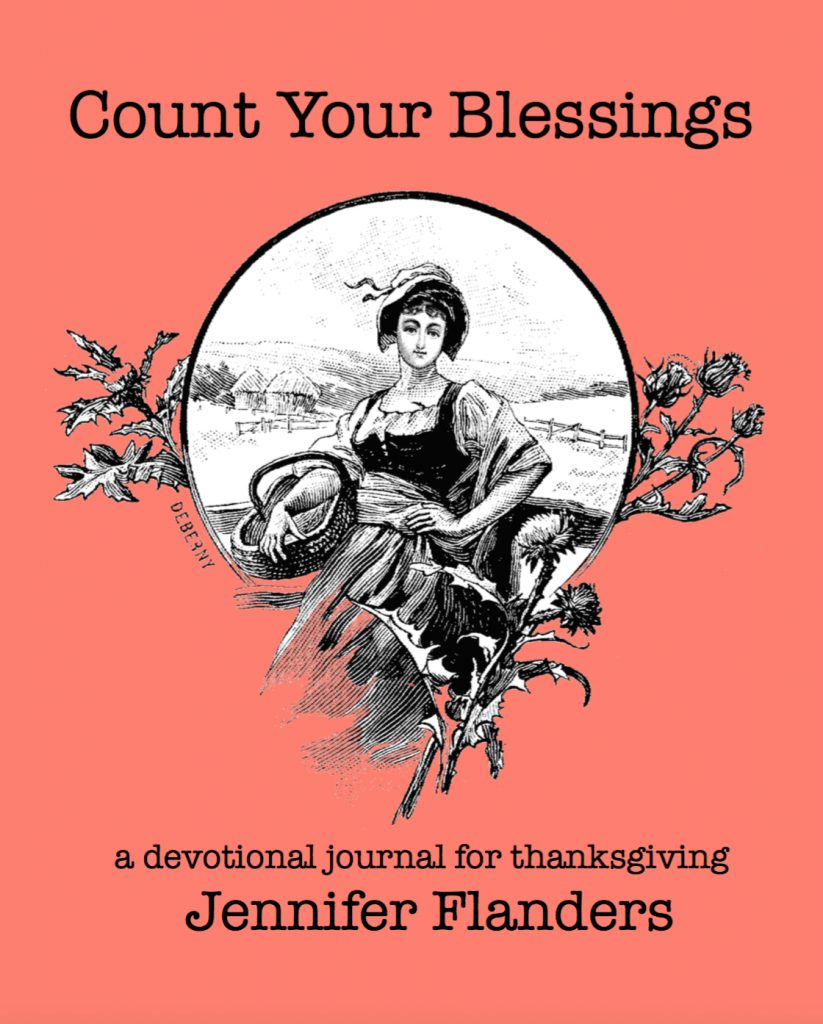 In a culture that fosters feelings of entitlement for things we want, we've lost the ability to express sincere gratitude for the things we have. Count Your Blessings will help shift our focus.
Filled with writing prompts, word studies, beautiful vintage clipart, and related scripture verses throughout, the newest addition to Jennifer Flanders' series of devotional journals will help you cultivate a heart of gratitude and feel truly thankful, not only in the month of November, but all year long.
Whether you choose to write, sketch, doodle, or paste special keepsakes in it, you can use the pages of this book to remember the Lord's mercies and be grateful for them, to count His blessings and name them one by one, to recall His faithfulness to you in the past and, in doing so, be encouraged to trust Him with the future.
Here are a few sample pages from this lovely journal: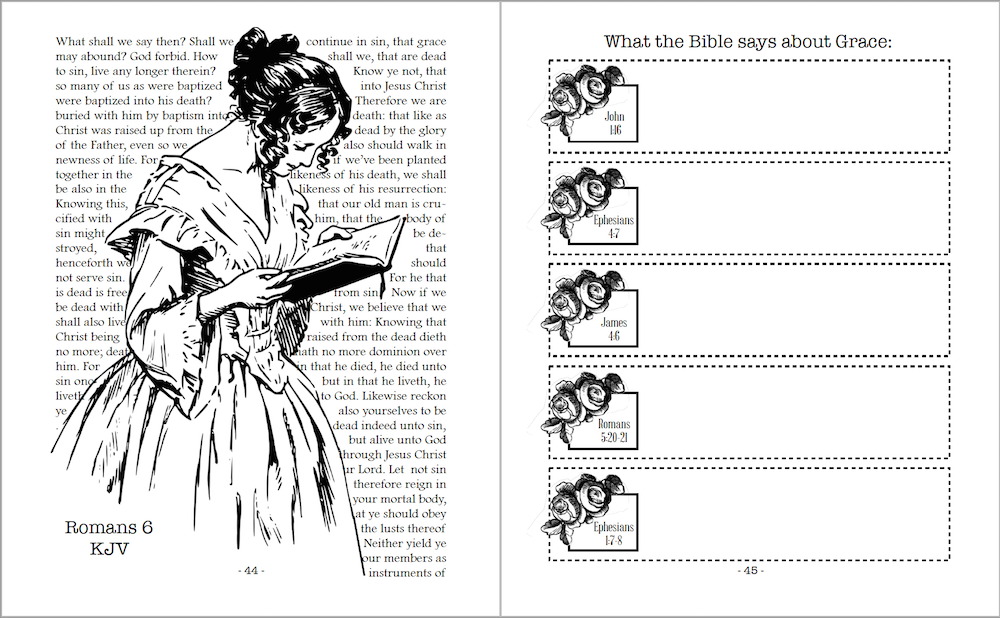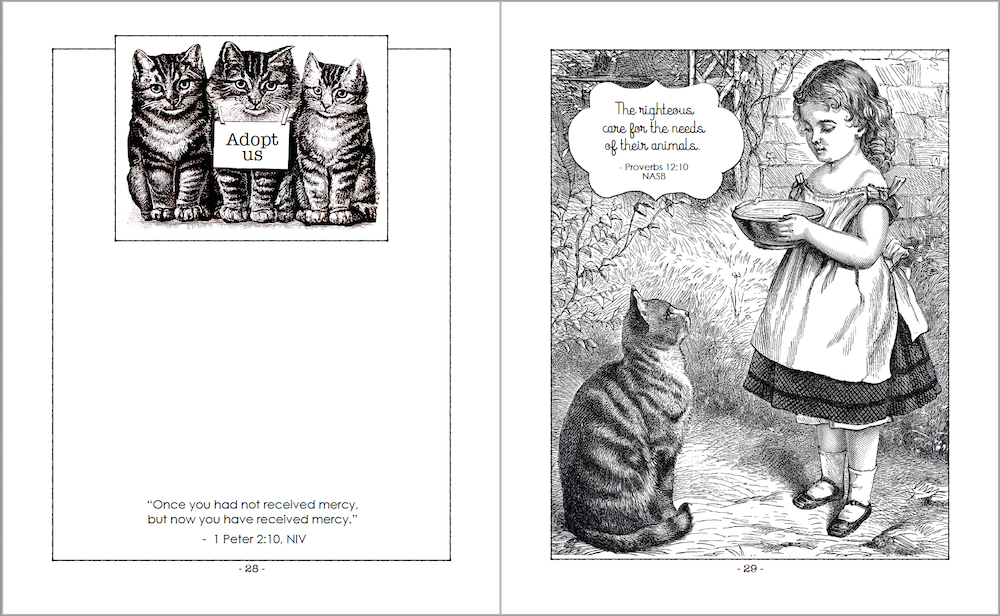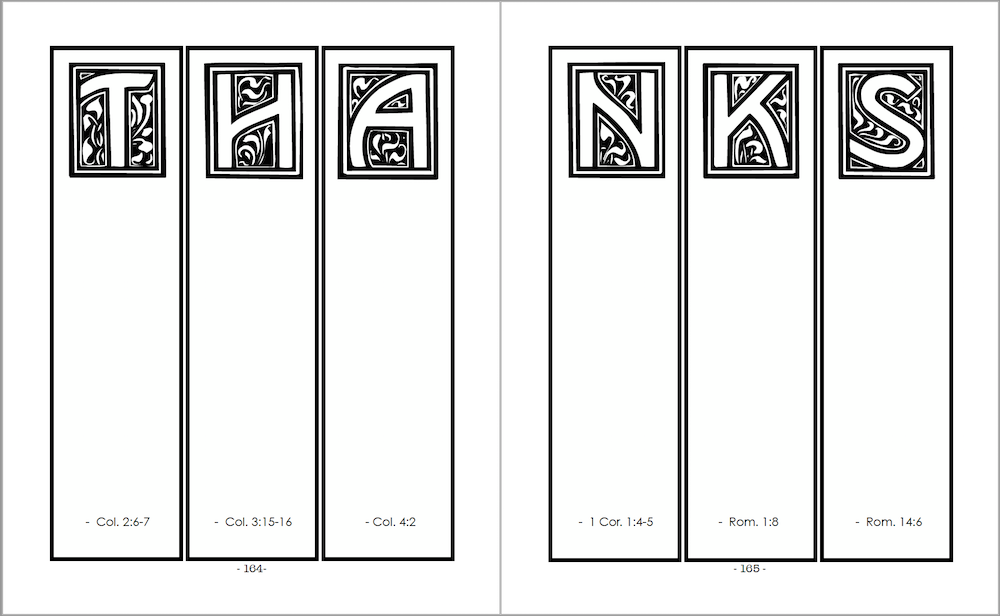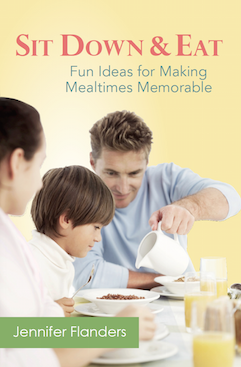 Does your family's schedule take you in separate directions every night? Are you eating fast food far more frequently than you care to admit? Have mealtimes become a mad dash to grab what you can on the go?
For families who find themselves racing the clock as they rush from one extracurricular activity to the next, Sit Down & Eat serves as an important reminder of what we miss when we don't take time to connect over the dinner table and offers a wealth of ideas for making such regular connections a reality.
Inside, you'll find tips for organizing pantry shelves, planning menus, and shopping efficiently; ideas for getting kids to eat their veggies, do their chores, and contribute to the conversation; suggestions for setting a pretty table, showing hospitality, and celebrating special occasions; and an eclectic collection of favorite family recipes — everything from comfort foods that have been handed down through generations to healthful vegetarian/vegan dishes that will delight even the pickiest eaters.
Pre-Order Now!
Reserve your copy of Sit Down & Eat and/or Count Your Blessings before October 21 to earn a fun assortment of digital bonuses, including all of the following:
a beautiful selection of printable thank you cards and envelope seals

a packet of kitchen essentials: menu planners, grocery shopping lists, healthful snack ideas, and frameable kitchen art

a collection of printable Thanksgiving activities to enjoy with your family

a digital copy of my companion book, Get Up & Go
To claim your bonuses, just send us a copy of your receipt after pre-ordering either/both titles on Amazon.
Join the Launch Team
Interested in being on the launch team for either of these books? We'd love to have you help us get the word out! To apply, fill out this short application. Those accepted will receive an advanced digital copy of the book(s) they wish to preview, as well as the complete collection of pre-order bonuses.